Image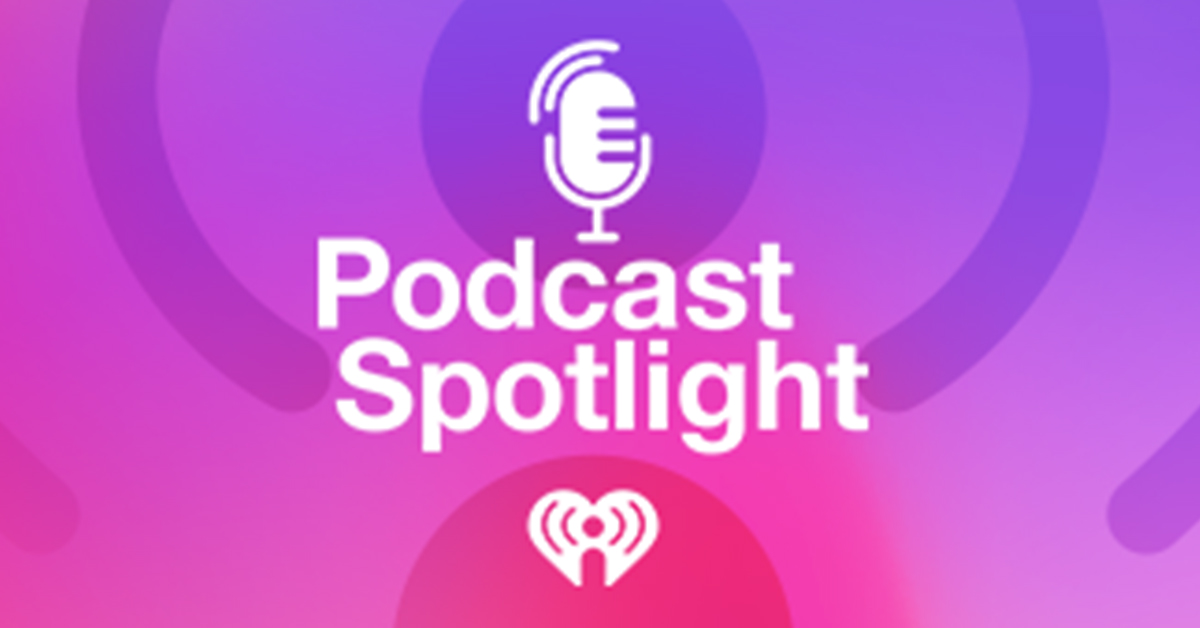 Podcast Spotlight: Looking for a New Show to Listen To? Here's What's New in Podcasts This Week!
With so many podcasts being made today, it's hard to keep up. Luckily, with the help of iHeartRadio's Podcast Spotlight, you can find something new to listen to every week. Here's the latest on iHeartRadio podcasts, seasons and episodes.
First up, a brand new season of the provocative scripted podcast "The Control Group." After a mental ward doctor develops an experimental and controversial new form of mental cleansing in season one, the new seven-episode season of "The Control Group" starts with a bang. As airwaves are filled with an imminent nuclear attack on the U.S., housewife Dorrie Langford (Tess Malis Kincaid) tries to protect her daughter (Allie Ficken) from both the atomic and human dangers that surround them. Intertwined with Dorrie's struggle to survive the radioactive fallout are fragments of an animated children's television program called Quasar-1 that pose an eerie similarity to the events unfolding in the real-life world of "The Control Group." Can Dorrie and her family escape the chaos? Find out by listening to "The Control Group" season two now. All seven episodes are now available to stream on iHeartRadio!
Do you know what it takes to lead a happier life? Most people think it's more money, a better job or Instagram-worthy vacations—but this podcast is here to show how you're dead wrong. "The Happiness Lab with Dr. Laurie Santos" is a popular podcast series from iHeartRadio and Pushkin Industries, and is kicking off a brand new third season that continues the investigation into how to become truly happy. Our host, Yale professor Dr. Laurie Santos, has studied the science of happiness and found that many of us do the exact opposite of what will actually make our lives better. Join Dr. Santos as she explores the latest scientific research and shares some surprising and inspiring stories that will change the way you think about happiness. In the latest episode out now, Dr. Laurie Santos looks at the research to show why creating a good luck ritual can make us perform better and feel calmer, happier, and more confident when faced with life's big moments. So find out what's holding you back from real happiness, and listen to brand new episodes "The Happiness Lab with Dr. Laurie Santos" now on iHeartRadio!
Have you ever encountered paranormal activity? You're not alone. "Haunted Road" is a new podcast from iHeartRadio and Aaron Mahnke's Grim & Mild that takes you to America's most haunted locations. Join Amy Bruni, star of hit TV shows Kindred Spirits and Ghost Hunters, as she investigates the most suspicious ghost sightings around the country. From an Iowa house ravaged by an ax murderer, to the Oddfellows asylum in Missouri, to Lizzie Borton's Massachusetts mansion—Amy searches for the truth behind these haunted places. Join her for the latest episode of "Haunted Road," as Amy investigates the Mark Twain House and Museum in Hartford, CT. Once intensely important to Samuel Clemens and his family, they spent the best days of their lives there—until tragedy struck and they never returned. Listen to this chilling episode "Haunted Road" on iHeartRadio now to learn about the decades of paranormal happenings plaguing the historic museum—and whether ghosts still reside there today.
Check back next week for new podcasts, seasons and episodes you won't want to miss. And if you still want more podcasts, click over to iHeart's Podcast Top 100 to stay-up-to-date with the most popular and trending shows!