Image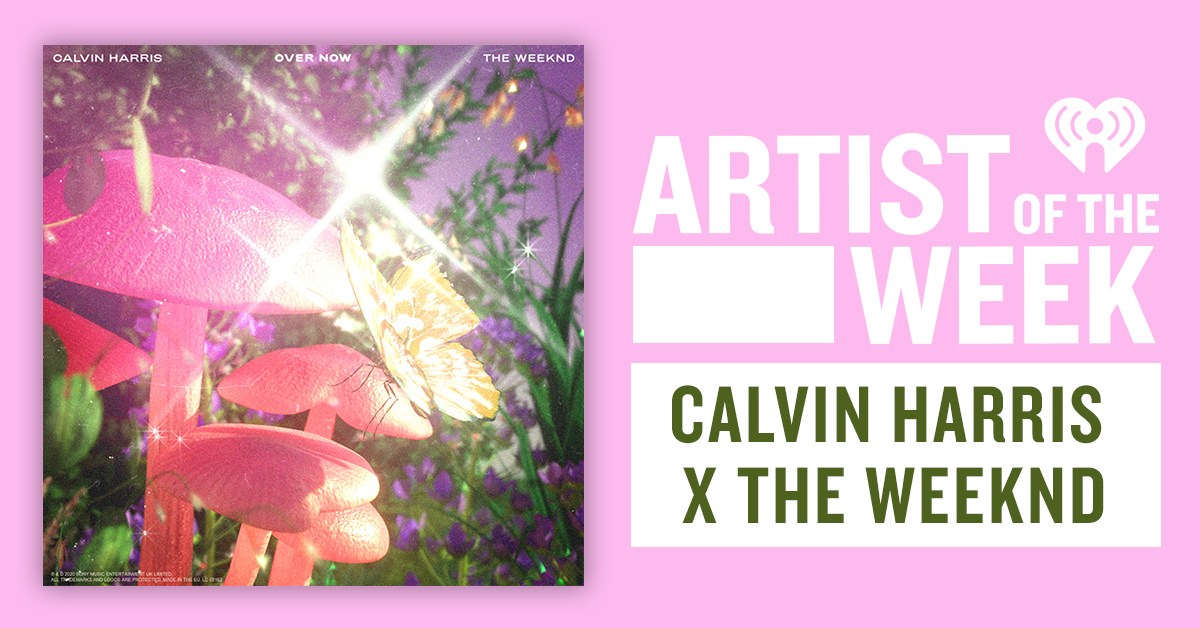 Artist of the Week: Calvin Harris and The Weeknd
Looking to jumpstart the weekend? Calvin Harris and The Weeknd have you covered with a brand new track, "Over Now," making it's global debut today! 
"Over Now" marks the first collaboration between the Canadian singer and Scottish DJ. The "Starboy" crooner had fans speculating that it was coming last week when he posted a suspicious #throwbackthursday Instagram photo of himself and Harris captioned: "don't get too confused…" (we knew it couldn't be mere coincidence!). Two days later, the duo made it official with the "Over Now" track title and single artwork. 
Despite lockdowns, both superstars have kept busy this year creating new music. The Weeknd is hot off the release of his fourth studio album, After Hours, and recent feature on Juice WRLD's posthumous album, Legends Never Die. In 2019, he released the synth-hit "Blinding Lights," which has been streamed more than a billion times and went on to become one of TikTok's most popular dance challenges. 
Calvin Harris—or should we say Love Regenerator—has also been hard at work on new music. Early this year, Calvin Harris began releasing new music under the new moniker, which represents a deeper house and techno style as compared to his usual, pop-influenced EDM tracks. Since debuting Love Regenerator, the DJ has released three solo EPs under the alias, in addition to collaborative efforts with Eli Brown and The Internet's Steve Lacy. 
To hear "Over Now" from The Weeknd and Calvin Harris, tune in to iHeartRadio stations nationwide or head to iHeartRadio and start streaming "The Weeknd Radio" or "Calvin Harris Radio!"