Image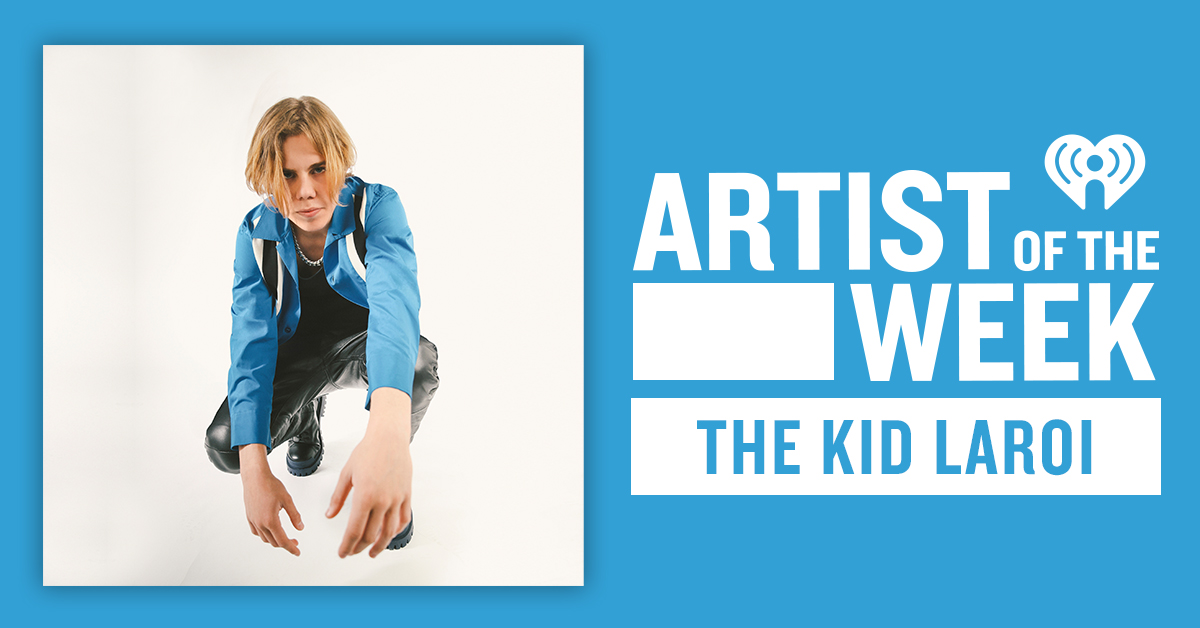 Artist of the Week: The Kid LAROI
The Kid LAROI is back with some brand new music! "Stay," the Aussie's highly anticipated new collaboration with pop star Justin Bieber, makes its global debut today.
The Kid LAROI teased the track earlier this week, with LAROI tweeting "THIS FRIDAY. STAY THE MOVIE. @justinbieber" accompanied by a 20-second preview of the music video. The teaser sent fans into a frenzy, eager to hear more of the high-energy love ballad.
"Stay" will be LAROI and Bieber's second collaboration, after the pair first came together on the track "Unstable" from Justin Bieber's recent studio album, Justice, which debuted at No. 1 on the Billboard 200.
The Kid LAROI also has his own new studio project in the works, in addition to a series of recent high-profile collaborations like "Stay." He just teamed up with Miley Cyrus for a remix of his track "WITHOUT YOU," which the two performed together on a recent episode of Saturday Night Live. LAROI has also teased a potential forthcoming collaboration with Sir Elton John—and is also set to perform The Daytime Stage at the 2021 iHeartRadio Music Festival in September alongside music's biggest stars like DaBaby, Olivia Rodrigo and Saweetie.
First garnering recognition from his collaborations and friendship with late rapper Juice Wrld, The Kid LAROI has in a short time become one of Australia's most successful hip-hop acts. His debut mixtape last year, F*ck Love, peaked at number one on the Australian ARIA Charts to make him the youngest solo artist to ever do so. The mixtape also skyrocketed all the way to number three on the U.S. Billboard 200.
With this new collaboration on "Stay" with Justin Bieber, LAROI has a shot of earning a coveted No. 1 spot on the Billboard 200. Only time will tell, but you can be the first to hear the pair's new track for yourself. Stream "Stay" on iHeartRadio now!