Image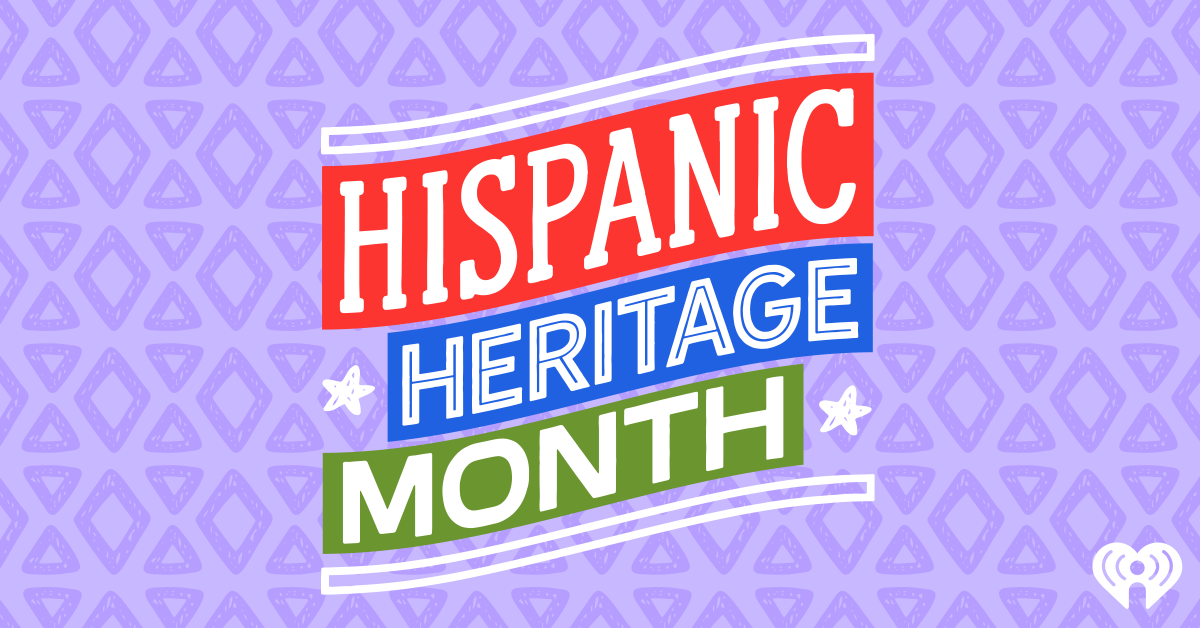 Celebrate Hispanic Heritage Month with New Podcasts from iHeartMedia's My Cultura Podcast Network
September 15 marks the beginning of Hispanic Heritage month––a celebration and recognition of the incredible contributions and influence of Hispanic and Latinx communities across history, culture, arts and more!
To celebrate, we invite you to kick off Hispanic Heritage month with plenty of shows from iHeartMedia's My Cultura Podcasts playlist! Immerse yourself in the richness and diversity of Latinx voices with celebrities like Eva Longoria, Wilmer Valderrama, Judy Reyes and even more influential figures as they tell stories that promote inclusivity and representation and celebrate the beauty of Latin culture.
Check out "Sisters of the Underground," a new scripted series executively produced by Eva Longoria and Dania Ramirez that tells the true story of three courageous women, known as the Mirabal sisters, who changed the world. With their lifelong activism in the Dominican Republic and state-orchestrated assassination, the sisters helped ignite the downfall of one of the most brutal and enduring dictators of the 20th Century, Rafael Trujillo (aka El Jefe).
Are you a film history buff? Then, this next podcast is for you. When Edward James Olmos set out on his directorial debut, American Me, he wanted to represent Chicano culture on the big screen and save part of his community from gang violence. But this well-meaning agenda took a turn when people were allegedly murdered because of their participation in the film. Join host Alex Fumero today for the debut episode of "American Me" as he unpacks the legacy the controversial film left behind.
You won't want to miss season two of "Life as a Gringo" launching September 27! This show represents the voices of American-born Latinos who live their lives existing in a gray area. From Z100 On-Air Personality, Dramos, this podcast will share personal stories and advice from Dramos and others who are looked at as a gringo or "too white" by their family back in their native land.
If you are looking for something a bit more lighthearted, tune into season seven of "Locatoria Radio" joining My Cultura on October 5. Hosts Mala Muñoz and Diosa Femme blend humor, pop culture analysis, and interviews with artists to engage listeners in nuanced discussions about feminism, sexual wellness and arts and culture for a modern Latinx audience.
Want even more podcasts? Eva Longoria and Maite Gomez-Rejón will be exploring the origins of some of the most delicious dishes, ingredients and beverages from their culture in "Hungry for History," debuting on October 13.
And if you love Latinx music, check out "Becoming an Icon" on October 18 to explore the various genre-defining stars – like Shakira, Rita Moreno and more – whose talent is so memorable that they surpass mere performers and ascend to the iconic level. Hosts Lilliana Vazquez and Joseph Carrillo will be kicking off the show with a deep dive into Bad Bunny's rise to global fame, so be sure to tune in!
So let la celebración de Hispanic Heritage month begin! Check out the new podcasts all month long by tuning into the special My Cultura Podcasts playlist. Then, cap off this incredible month with the annual iHeartRadio Fiesta Latina 2022! Returning to Miami, Florida at the FTX Arena on Saturday, October 15, join us for an all-night celebration of the power of Latin music with a star-studded slate of performances from Farruko, Nicky Jam, Jhay Cortez, Becky G, Myke Towers, Manuel Turizo, DJ Adoni and iHeartRadio Corazón Award recipient Enrique Iglesias.