Get to Know the Ryan Seacrest Foundation
We all know Ryan Seacrest as one of the busiest people in the media and entertainment industry — between broadcasting gigs like the syndicated American Top 40 With Ryan Seacrest, KIIS-FM's On Air with Ryan Seacrest, and as the host of New Year's Rockin' Eve, Seacrest has a limited amount of free time. But no matter how busy life gets, he always makes time to give back through the Ryan Seacrest Foundation, an organization dedicated to inspiring today's youth through entertainment and education initiatives nationwide. Today, his sister Meredith Seacrest, Executive Director and COO of the Ryan Seacrest Foundation, shares her take on the importance of the organization's work.
***
Since the beginning of the Ryan Seacrest Foundation, it has been a family affair. The idea was conceived over a dinner with Ryan, my parents and I, when Ryan shared his desire to create something in children's hospitals that would have a lasting impact on the patients and their families. We all discussed how we could best provide something entertaining and educational for the patients and the idea to build broadcast media centers, named Seacrest Studios, within pediatric hospitals was born.
Our foundation was officially formed in 2009 and since then we have opened ten Seacrest Studios across the country. These studios have become a place where patients can explore their creativity and distract themselves from the tough things they have to deal with on a daily basis. Not only are the patients able to create their own radio and television shows, they also get a chance to meet and interview the celebrities, musicians and athletes that we schedule to visit our studios.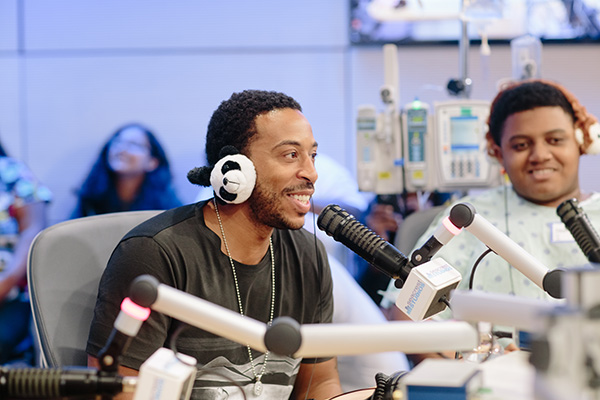 Education has always been very important to my family, so we work with local journalism schools to provide an internship program for students to have the opportunity to gain first-hand experience in broadcasting, programming and operating a multimedia center. Our interns help run our in studio programs and encourage the patients to be the stars of their own shows.
We are always working to provide new content for our Seacrest Studios and are grateful for our partners, like iHeartMedia, for helping us continuously improve our programming. As the official beneficiary of the iHeartRadio Jingle Ball tour for the past few years, our foundation has been able to raise funds to help create fun and unique experiences in our studios. Our goal has always been to contribute positively to the healing process for patients and their families during their hospital stay and we are so proud that we have been able to help do so by creating Seacrest Studios.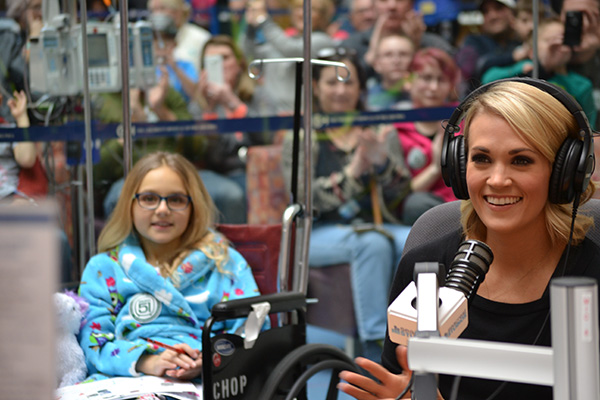 If you would like to learn more about our studios, where they are located and how you can support us, please visit our website at www.ryanseacrestfoundation.org.