Image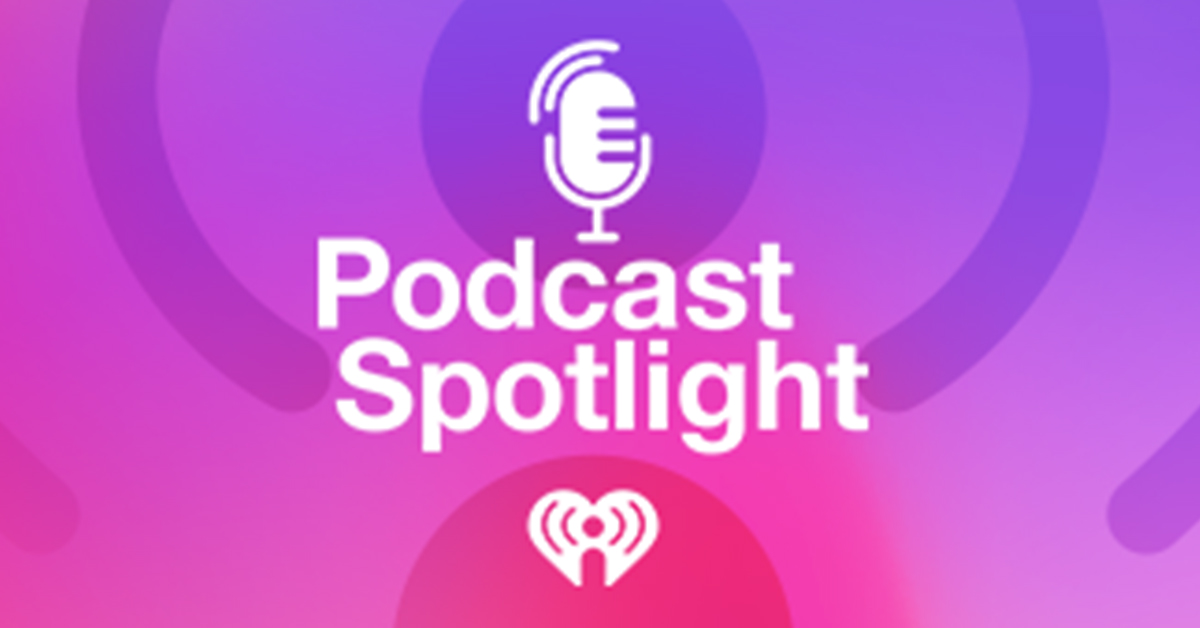 Podcast Spotlight: Looking for a New Show to Listen To? Here's What's New in Podcasts This Week!
With so many podcasts being made today, it's hard to keep up. Luckily, with the help of iHeartRadio's Podcast Spotlight, you can find something new to listen to every week. Here's the latest on iHeartRadio podcasts, seasons and episodes.
Any fans of HBO Max's SEARCH PARTY in the house? We have great news for you! In addition to season four of the hit comedy thriller coming on January 14, next year—iHeartRadio and HBO Max are proud to introduce the official companion podcast, "Search Party: The Podcast," hosted by comedian and superfan Bowen Yang. In each episode, Yang sits down with a SEARCH PARTY co-creator, actor or writer, as well as a celebrity fan, to dissect specific themes from previous seasons. Together, our host and guests—such as Paul Scheer, Chloe Fineman, Busy Phillips and many others—humorously analyze the characters' psychology, share behind-the-scenes anecdotes and discuss the series' most unbelievable moments. Catch the first episode of "Search Party: The Podcast" featuring guests Charles Rogers and Taran Killam streaming now on iHeartRadio!
Next up, VICE News Reports—the innovative podcast that uses recordings gathered by everyday people living through extraordinary events—debuts a special report on 2020 you don't want to miss. No matter who you are, 2020 was unlike any year we've ever lived through before. VICE News Reports is reflecting on people's experiences this year, handing the mic over to 17-year-old Monaea Upton from Minneapolis, Minnesota. In this moving radio-diary, she reflects on all the pivotal moments of the unprecedented year—including the police killing of George Floyd, the global pandemic, remote learning during her senior year and more. Don't miss Monaea's powerful, illuminating and beautiful testimony—tune into iHeartRadio now to hear the latest episode of VICE News Reports.
What happens when a global pandemic and unprecedented socioeconomic injustice meet real people? "Contakt World: Truth in Health" is a brand new series that yearns to find out. Join expert hosts Justin Beck, Catherine Delcin and Deepti Pahwa as they speak with top researchers and trusted professionals on the issues that matter most to people and communities. From the new COVID vaccine to social and racial justice, health equity, fear-mongering, insecurity and more—"Contakt World: Truth in Health" is your life raft of protection to keep you floating safely above all the disinformation. If you want to learn more about contact tracing, when you might be able to get the vaccine and how you can do your part to beat this virus in the meantime, then "Contakt World: Truth in Health" is just the podcast for you! Click over to iHeartRadio now to stream the first episode and get informed!
Last, but not least, don't miss this special final episode of "The Deciding Decade with Pete Buttigieg." Fresh off his appointment to join President-elect Biden's cabinet as Transportation Secretary, Pete sits down with the indomitable Hillary Clinton to chat about her voting in the electoral college, his new cabinet position and gaining trust across party lines. It's an incredible, historic episode and a wonderful send-off for Pete as he ends the show to take his place in the new administration and continue his work for enduring change next year. The farewell episode of "The Deciding Decade with Pete Buttigieg" is available to stream on iHeartRadio now!
Check back next week for new podcasts, seasons and episodes you won't want to miss. And if you still want more podcasts, click over to iHeart's Podcast Top 100 to stay-up-to-date with the most popular and trending shows!