Image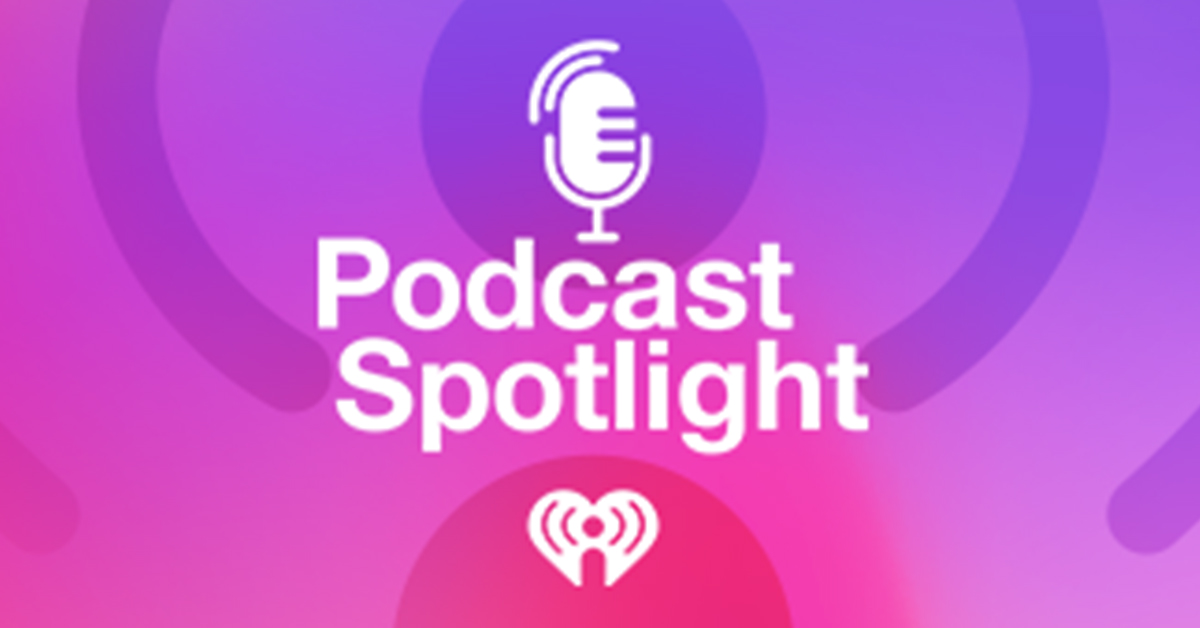 Podcast Spotlight: Looking for a New Show to Listen To? Here's What's New in Podcasts This Week!
With so many podcasts being made today, it's hard to keep up. Luckily, with the help of iHeartRadio's Podcast Spotlight, you can find something new to listen to every week. Here's the latest on iHeartRadio podcasts, seasons and episodes.
How far would you go to get away from it all? "Haileywood" is a brand new iHeartRadio Original podcast telling the real-life story of mega-movie-star Bruce Willis' plot to escape Hollywood in the 90s. As one of the most famous movie stars in the world, there aren't many places Bruce Willis can feel comfortable. Join host Dana Schwartz (writer, author and creator of "Noble Blood") as she unfurls his plan to exit Los Angeles and seek solace in a tiny Idaho town in the hopes he can blend in as a regular guy. But his plans for a normal life change once Willis begins buying up all the property in Hailey, and soon the sleepy mining town became home to a culture clash between Hollywood spectacle and small-town values. In each episode, listen to interviews with national journalists who tried (usually unsuccessful) to cover Bruce while in Haileywood. Dana also speaks with Hailey's mayor and other local politicians, as well as local bartenders, merchants, actors, and lawyers -- most of whom had never before spoken about Bruce Willis's time in Haileywood. Discover how all of this gives way to secret rooms, car chases, and a betrayal worthy of a Willis thriller by listening to "Haileywood." The premiere episode is streaming now on iHeartRadio!
Get ready to join the club: "The Super Secret Bestie Club'' that is. This new talk-show style podcast from iHeartRadio and the My Cultura podcast network shares best friend-type advice on dating, friendships and life. Join hosts Curly Velasquez and Maya Murillo, real-life besties with opposing personalities, as they debate topics from ghosting to when to give "it" up and even how to break up with a friend. Whether you're looking for some sound guidance on how to assess your horoscope, how to flirt or how to handle heartbreak—your besties at "The Super Secret Bestie Club" always have your back. Tune into iHeartRadio now to hear the first three episodes of this new podcast series!
Does your inner monologue ever sound like: "I'm not good enough," "I can't do that" or "I'm not worthy?" Those voices telling ourselves about ourselves (true or not) are called Dominant Stories—and this brand new podcast from iHeartRadio and Shondaland Audio aims to help us all reclaim our story (even from ourselves). "Dominant Stories" is a conversation series that explores and rewrites the stories we've been told about our bodies, our beauty, our creativity and our identities. Join cultural expert and host Jess Weiner as she helps listeners overcome the external and internal voices holding us back from living the life we deserve. Each week, Jess sits down with prominent guests—such as acclaimed television producer Shonda Rhimes, best-selling author Lori Gottlieb, activist poet Azure Antoinette and more—for witty, curious and hopeful conversations on how you can challenge and change your "Dominant Stories." Head over to iHeartRadio now to hear the first episode of this inspiring new podcast series, featuring renowned singer-songwriter Sara Bareilles on staying grounded while taking big creative risks and more!
Check back next week for new podcasts, seasons and episodes you won't want to miss. And if you still want more podcasts, click over to iHeart's Podcast Top 100 to stay-up-to-date with the most popular and trending shows!