Prince Now Available On Demand!
We all remember Prince for his chart-topping classics, including "Kiss," "1999," and "Purple Rain," — and tonight at the Grammys, the music world will pay tribute to Prince's iconic, one-of-a-kind talent.
In anticipation of this special tribute at tonight's Grammy Awards, iHeartRadio is proud to announce that Prince's catalog is available today on iHeartRadio's two subscription streaming services: iHeartRadio Plus and iHeartRadio All Access!
Whether you're riding in your little red corvette or in the mood to party like it's 1999, you can now stream Prince's catalog on-demand on iHeartRadio. http://bit.ly/iHeartPrinceCatalog #iHeartPrince

Posted by iHeartRadio on Sunday, February 12, 2017
To commemorate the power of Prince's catalog, iHeartRadio is going all-purple to honor Prince's 'purple majesty,' and has prepared a fully loaded Prince playlist for on demand subscribers. And for all streaming listeners, we're also hosting an original "iHeartPrince" radio station that not only includes Prince's classic hits, but also unique audio from today's top performers about Prince's influence on music, along with clips from Prince himself discussing his musical career. There's something for all Prince fans - both paid and unpaid subscribers!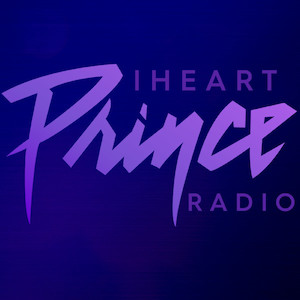 It's a big day for music fans everywhere, as we celebrate the launch of Prince's catalog on iHeartRadio Plus and All Access. So sit back, relax, and rock out to Prince's music on demand, right here, on iHeartRadio! ​