Image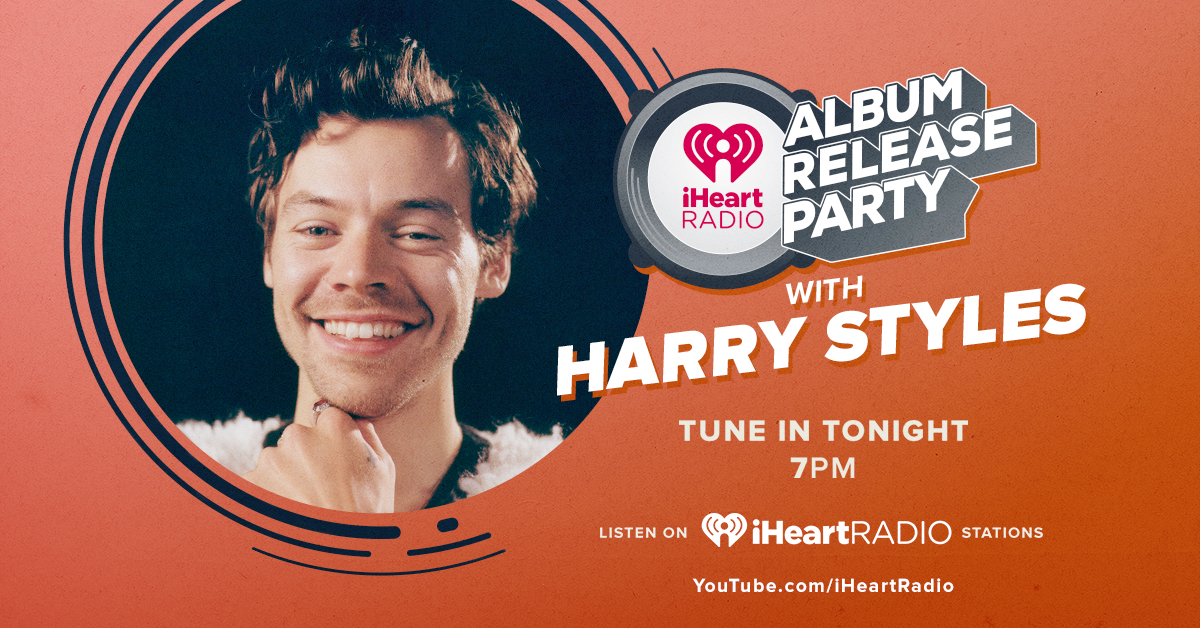 Artist of the Week: Celebrate Harry Styles' Groovy New Album Harry's House with iHeartRadio's Album Release Party
"Harry's Home" is finally here, and we have the perfect way to celebrate!
Harry Styles' highly-anticipated third studio album dropped Friday, May 20 – and fans can do more than just listen along on release day thanks to iHeartRadio's Album Release Party. The fun starts at 7 p.m. ET/4 p.m. PT on iHeartRadio's YouTube channel and will feature Styles opening up about "Harry's House" and more during an exclusive interview with Ryan Seacrest, Tanya Rad and Sisanie.
Style's third outing is a powerful ode to love over funky '80s and '70s-inspired beats and several croony songs about spending time with someone special, making it clear he's quite smitten. The 13-song album follows up 2019's "Fine Line" and his 2017 debut solo album "Harry Styles."
In a recent interview with iHeartRadio, Harry explained that this album is "the best [he's] felt about making music." He said:
"A lot has happened over the last two and a half, three years… I feel like the kind of forced pause that I had, obviously kind of gave me some time to think a lot about who I am and who I want to be away from music. And I feel like going through that while making an album kind of gave me a chance to really create it from a new place of freedom, and the reward has been, I'd say more in the process than anything I've done so far. So, it's kind of the best I've felt about making music. It's the best I've felt about something I've made…I felt such a good time making it, and I feel like I have experienced so many wonderful things in the process of making it. So, I'm really happy, and I've never felt better about being a musician. And I feel very lucky to be able to do this and really happy that I'm getting to share it with people now."
Stream "Harry's House" on the iHeartRadio app and don't forget to tune to his Album Release Party!