Image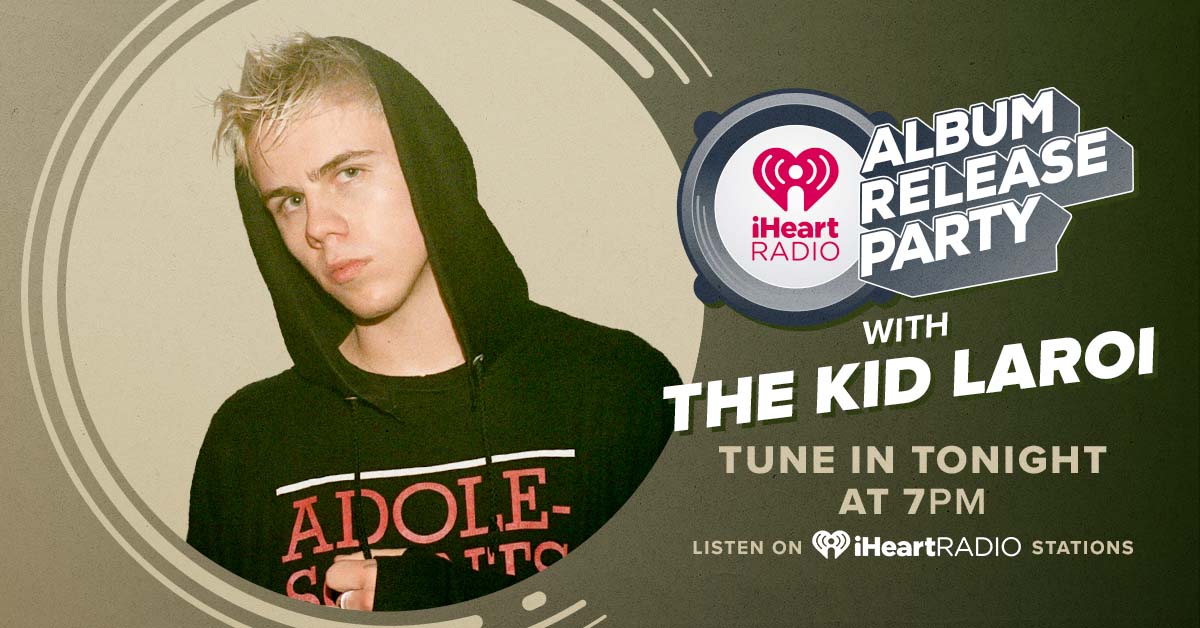 Artist of the Week: Celebrate The Kid LAROI's Debut Album "THE FIRST TIME" with iHeartRadio
The Kid LAROI's debut album is out now -- and iHeartRadio has plenty of ways to celebrate with his fans!
iHeartRadio is celebrating the Australian rapper, singer and songwriter's debut "THE FIRST TIME" with an iHeartRadio Album Release Party airing tonight, Friday, November 10, at 7pm ET/4pm PT via iHeartRadio's Hit Nation station, as well as iHeartRadio's CHR, Hot AC and Rhythm stations across the country. During the show, The Kid LAROI will perform songs from "THE FIRST TIME" and talk about the album and more during a special Q&A hosted by iHeartRadio's JoJo Wright. 
Featuring 20 new songs, the singer's album is a jam-packed debut filled with hits as he releases his first full body of work. In a statement, The Kid LAROI explained of his new album, "It's almost been 2 and half years since I last dropped a project and I'm proud to say that this one is SO much better than anything I've ever released… ever. Thank you for sticking around this long and I'm sorry that sometimes it's hard being a supporter of mine. I've had a lot of different experiences these past couple of years and life has been nothing short of insane. There's no record or song or lyric that could ever fully describe to you what it's been like but I hope this album gives you a slight idea! Extremely grateful that I get to share this stuff with you all."
Fans can also celebrate by listening to the album on the iHeartRadio app or tuning in to his artist station on the app and below. Don't forget to tune in tonight!