Image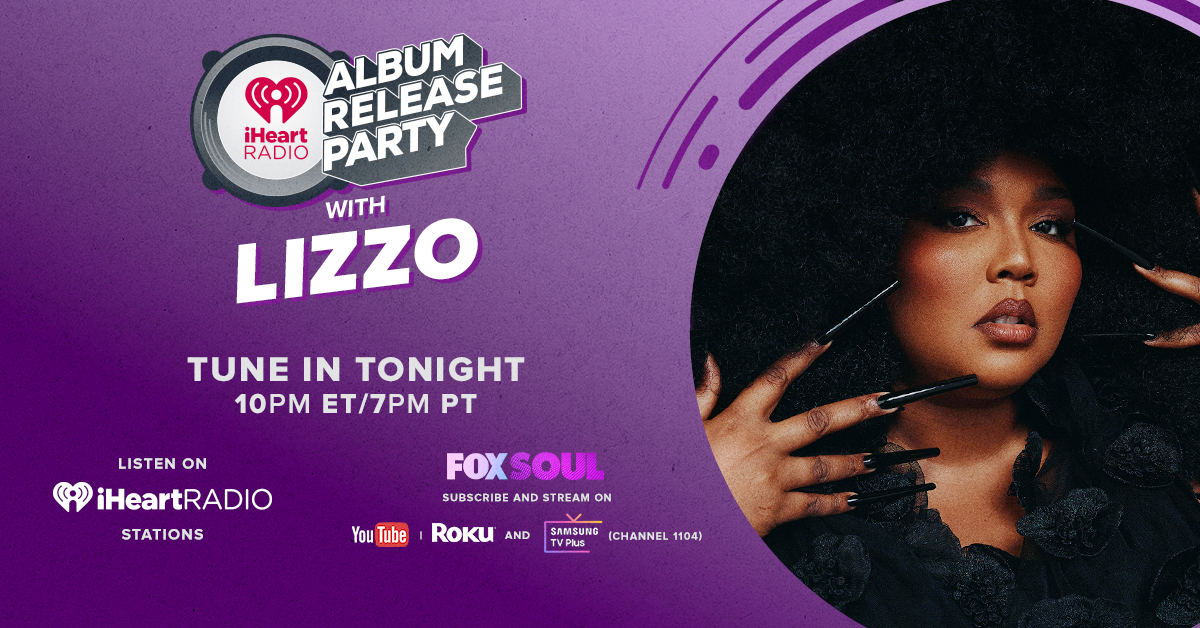 Artist of the Week: Celebrate Lizzo's New Album with Her iHeartRadio Album Release Party!
It's always special when Lizzo releases new music – and her new appropriately-titled album "Special" is no different!
The hitmaker is back with her fourth studio album, out now, and iHeartRadio helped her celebrate with an Album Release Party this week! Lizzo performed at the iHeartRadio Theater in Los Angeles in front of a crowd full of fans ready to dance along to her biggest hits and hear her brand new music. 
During the show, Lizzo performed hits like "Good as Hell" and "Truth Hurts" as well as her new smash single "About Damn Time." The singer also sat down for a Q&A with host Jojo Wright and played the audience several new songs from her album. 
During the revealing Q&A, Lizzo opened up about why making this album took so long: "Because I needed to live my life!" Lizzo answered honestly. "That's what people love about my music. It's autobiographical and it's honest and it's true to my life. I was like, I can't just rush into this next project without living life and having those experiences to be able to share these stories through song."
Watch Lizzo's Album Release Party now through iHeartRadio's YouTube channel, and listen to her new album on the iHeartRadio app and on iheart.com!