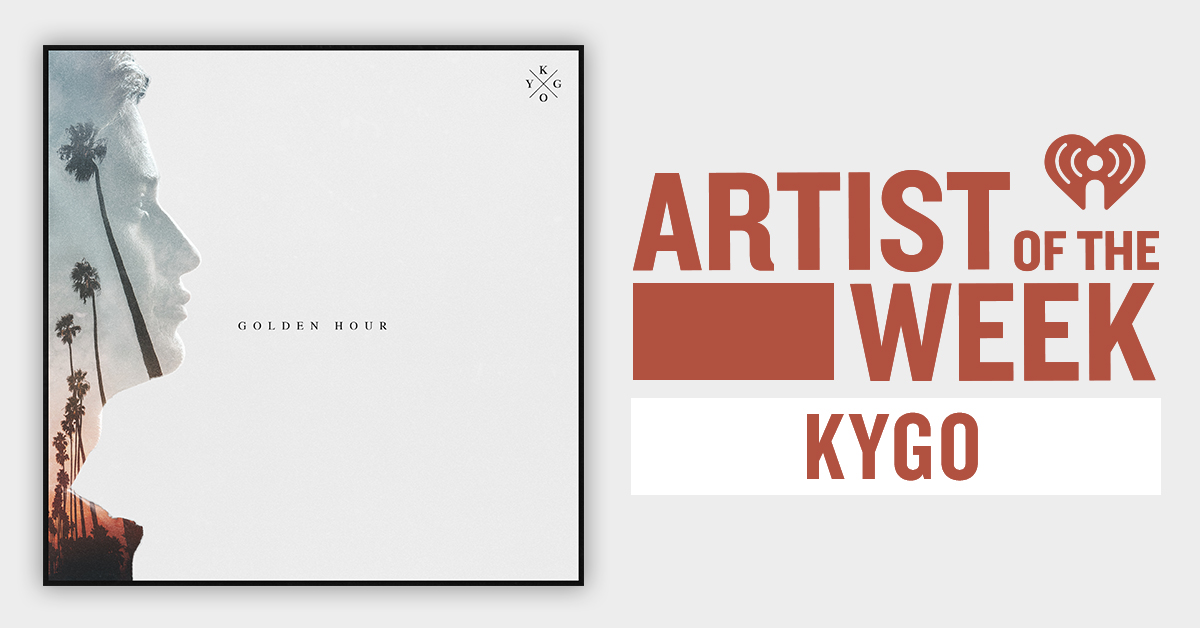 Artist of the Week: Kygo
Dancefloors might be closed, but Kygo's new music is sure to keep us dancing at a safe distance all summer long! 
Kygo exploded onto the music scene with his atmospheric remix of Ed Sheeran's "I See Fire" in 2013. Since then, he's been capturing the imaginations of his fans and built a name for himself as the mastermind behind popular party hits and remixes like "Freedom" and "Higher Love." 
Today, the Norwegian DJ released his third studio album: Golden Hour. This new album features 18 new tracks, including collaborations with Zac Brown, OneRepublic, Zara Larsson, Kim Petras and more. And if the album's already-released singles like "The Truth" and "Lose Someday" are any indication, Golden Hour is sure to become an instant fan-favorite!
New music not enough to tide you over? Good news: The DJ announced a virtual Golden Hour Festival on Instagram this week, so music lovers can watch Kygo perform songs from his new album alongside collaborators Jimmy Buffett, Zac Brown, OneRepublic and more!
Tune in to iHeartRadio tonight to listen to the new album and hear from Kygo himself! He will be partnering with Ryan Tedder to take over iHeartRadio's HOT AC stations and Today's Mix digital station at 7 P.M.ET. Or, if you're looking for an immediate Kygo fix, head over to iHeartRadio and start streaming "Kygo Radio"!