Employee of the Month Playlist: Diana Elezaj
Are you ready to start the year off right with our January Employee of the Month Playlist? Get ready to have fun this New Year with a mix of songs with lyrics that will leave you inspired and ready for 2019. The powerful track mix that will have you belting your heart out is brought to you by Diana Elezaj, our Senior Software Engineer. Check out her full playlist below; we're sure the tunes will get you through the first month of 2019 or at least have you crowned the master of karaoke.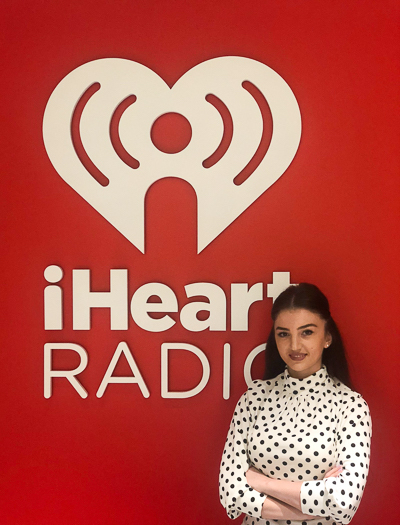 How come you chose the songs on your playlist?
This playlist contains timeless songs from a variety of genres and artists and represents my diverse musical interests. I also have a special affinity for songs that have beautiful and meaningful lyrics.
When do you listen to this playlist most?
Usually on my commute to work, or while cooking at home.
Who is your dream artist to meet and why?
I would love to meet Sia! She is a phenomenal artist. She writes the most heartfelt, deep, and beautiful lyrics. I think she's a very, very talented songwriter & singer (love her voice) and I can listen to her songs for hours.
Can you share your most memorable music moment experience?
I loved Ed Sheeran's live performance at Z100 Jingle Ball in 2017, as he is one of my favorite artists. Also, Bon Jovi absolutely rocked the stage at iHeartRadio Music Awards 2018. It was such a great experience that will last long in my memory.
What is the best part about working at iHeartRadio?
The very smart and talented people that I get to work with every day! That's definitely the best part.
A fun fact about myself is…
My non-tech passion is doing handwork (beading, needlework, embroidery, etc.) I find it very relaxing and a good way to express my creativity. Making something beautiful with your hands is satisfying in itself :)
Diana Elezaj's Playlist​​​​​​
​​​